Hyacinth: Times Have Changed, but Our Mission Continues
When Hyacinth, New Jersey's largest and first HIV service provider, opened its doors in 1985, our mission was to help people dying of HIV/AIDS do so with dignity and support. What a difference 35 years makes! Today, because of welcome advances in medical treatment and what scientists know about HIV, we're helping our clients live full, healthy, and productive lives! Our mission is to help people live with HIV, stop the spread of the epidemic, and serve as a critical voice in the public debate surrounding AIDS in New Jersey.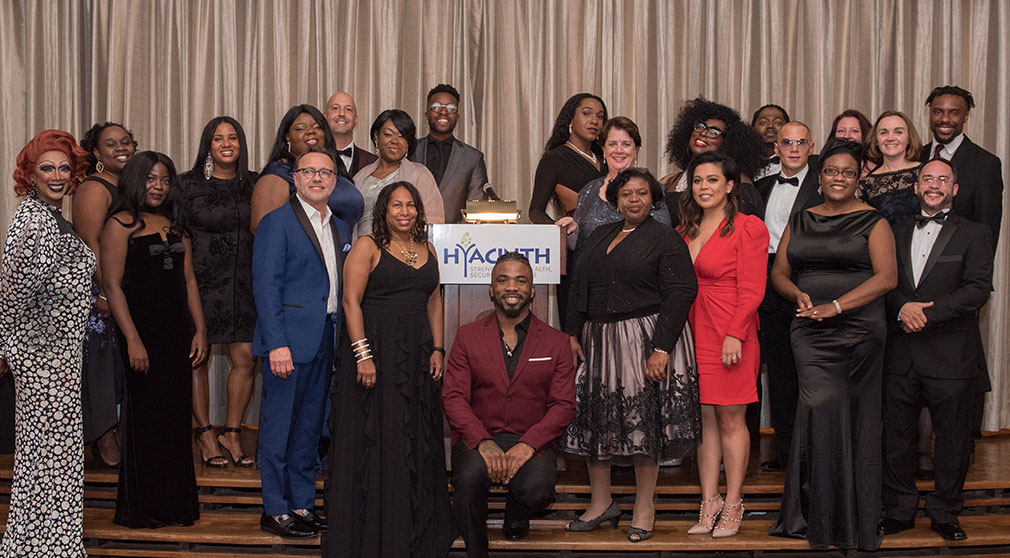 Challenges still exist, and our work is far from over. Our staff of nearly 100 employees and more than 75 volunteers collaborate tirelessly to:
stop the spread of HIV, sexually transmitted infections, and Hepatitis C through education and prevention strategies;
provide wellness and behavioral health services;
meet the unique needs of the diverse HIV community (gay, bisexual, transgender, women, addicts) through safe and supportive programs;
address stigma, housing challenges, and barriers to care and treatment; and
educate lawmakers and lobby for corrective/progressive legislation on HIV-related issues.

While programs change because of funding and client needs, our goals remain the same: to help each individual living with HIV develop the mental and physical strength to live with the disease, manage their sexual health, live life safely with partners, and maintain a treatment regimen that works most successfully for them.
Eight Offices in Seven Cities
Jersey City * Paterson * Plainfield * Trenton * New Brunswick * Newark * West New York
A Message from Hyacinth's Executive Director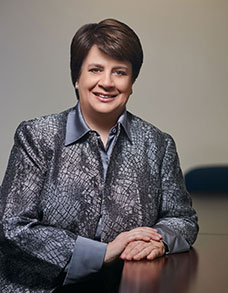 Welcome to Hyacinth! Since 1985, our values and services have demonstrated commitment, leadership, service, and accountability to New Jersey's HIV community. We stand up for what we believe – and our most fervent belief is that it is beyond time to end this epidemic. To do so, it will take all of us working together to fight the systems that contribute to the spread of HIV – racism, homophobia, transphobia, and poverty. We also need to improve health literacy among people living with HIV and find better solutions for common concerns, such as adequate housing.
On this website, you'll find information about HIV/AIDS, STIs, harm reduction programs, and other Hyacinth services and volunteer opportunities. I hope you find the information you need and the right person to contact within the organization if you'd like to learn more!
Thanks for visiting our website! We look forward to partnering with you however we can.
Kathy O'Brien
Hyacinth Executive Director
Your commitment and generosity helps us in the fight to end the HIV/AIDS epidemic in New Jersey. No act of generosity is too small. Join us in making a difference in the lives of over 38,000 people.
Hyacinth Board of Trustees
Linda J. Niedweske, Esq., President
Partner, Niedweske Barber, LLC
Jeri M. Thomas, Vice President
Vice President, Bristol Myers Squibb
Peter Jewell, Vice President Development
Retired
William Hagaman Jr., Treasurer
Managing Partner and Chief Executive Officer, Withum
James Hemm, Assistant Treasurer
Retired
Arjun Channi, Governance Chair
Associate Director of Regulatory Affairs, Sanofi Consumer Healthcare
Angela Amoatey, Member
Counselor, Irvington Public Schools
Brad Arlett, Member
Commercial IT Director, Relypsa, Inc.
Perry Halkitis, PhD, MS, MPH, Member
Dean, School of Public Health, Rutgers The State University of New Jersey
Michael McQueeny, Esq., Member
Cannabis Practice Group Chair/Counsel, Foley Hoag LLP
Bruce L. Moskovitz, M.D., Member
Retired
Robert Parkinson, Member
Chief Financial Officer, Turning Point Inc
Pascale Thomas, Member
Vice President, Enterprise Employee Benefits & Well-Being, The Walt Disney Company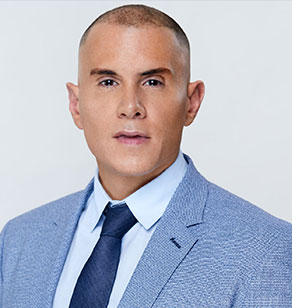 Sr. Director of Public Policy & Prevention
Sr. Director of Program Development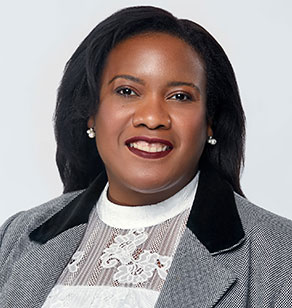 Director of Regional Services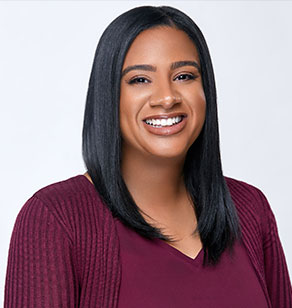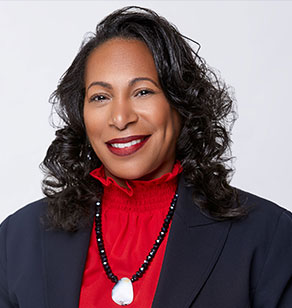 Director of Behavioral Health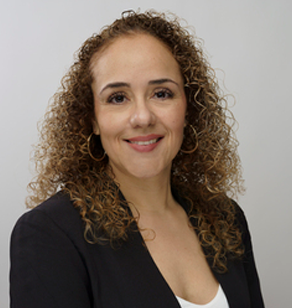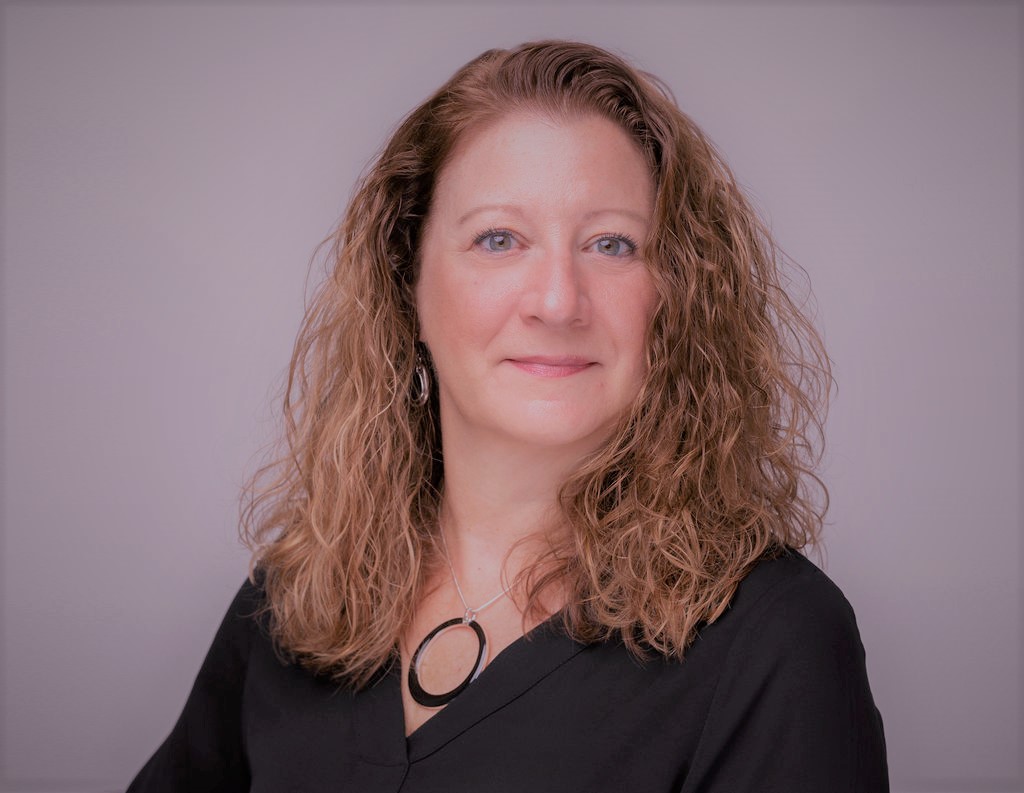 Director of Harm Reduction
Hyacinth Offices and Services
Hyacinth is dedicated to hiring team members from the New Jersey communities we serve. For a complete list of employment opportunities and to submit an application, visit our career site.
The Hyacinth AIDS Foundation is an Equal Opportunity/Affirmative Action Employer and will consider all qualified applicants without regard to sex, race, creed or religion, color, national origin, age, ancestry, disability, or veteran, sexual orientation, or marital status.
For Human Resources related questions, please contact Kathy Ahearn-O'Brien, Executive Director, at kobrien@hyacinth.org or 732-246-0204.
Learn More About Hyacinth